I have been busy in my creative space AKA the kitchen table, creating some lovely sterling silver pendants for some very special people.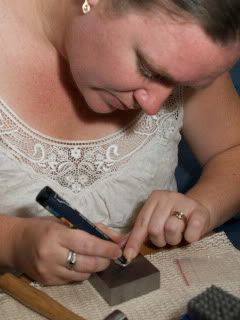 Here are a selection of what I've created so far -
Mine -I had to try out my new tools first of course ;) -
I then created this beautiful piece for Marni... how lovely to be able to have your loved ones close to you at all times. A one inch disc with Hubby and her name and a separate 1/2 inch disc with their darling daughters name, a white freshwater pearl adds a touch of girly elegance -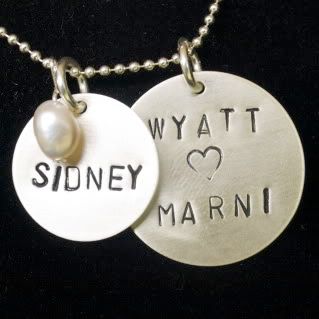 and this one for Clair who is having another disc added in about a month when her new bundle of joy joins her family. Two one inch discs with 2 semi-pecious stones and a white freshwater pearl -
This pendant was created as a wedding gift for a bride. What a lovely thoughtful idea. The bride and groom with their wedding date on a separate washer with a white freshwater pearl -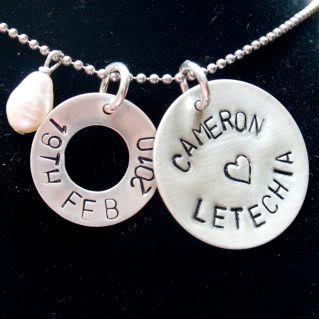 lastly is a single one inch disc with a genuine swarovski crystal that I made for my brother for his girlfriend for Valentines day-
If you are interested in having your own unique custom made sterling silver pendant hand stamped. Please send me an email, I would love to design something for you. Each pendant comes with a 925 stamped sterling silver chain. Necklaces start at just $40 for single discs.
Until next time, J xx